The

feature of the MoneyAM website provides you with a list of all the main Futures index in the world.

You can find the index you want to view by either selecting the appropriate heading at the top of the page,



Or by scrolling down the page, using the navigation bar on the left hand side.

Below is an abbreviated screenshot of the Futures/FX page.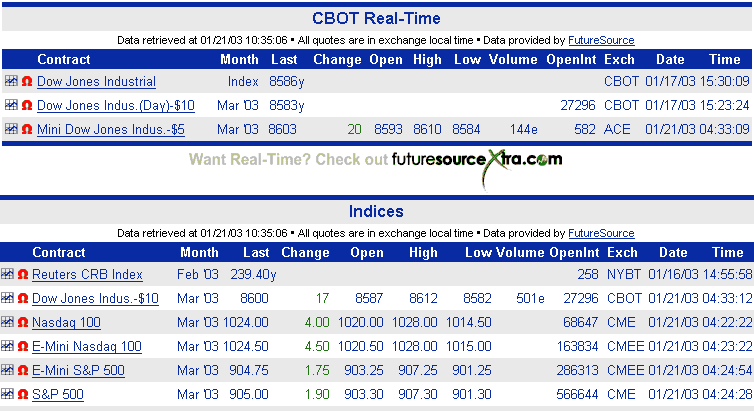 By clicking on the any one of the headers on the left hand side that you wish to view you will be taken to further breakdown of information with regards to your chosen Future.



To view a chart of the information select the
icon in the far left hand column on the screen. This will take you to a customizable chart.

To view further in depth information click the
icon next to the chart button. (As shown below)