WARNING
Please note I have not verified the information contained in this thread so PLEASE DO YOUR OWN RESEARCH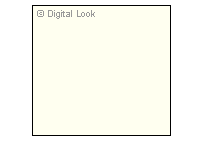 "GOI a stock that never reached it's potential after it's transforming acquisition the credit crunch came, new management may acheive what the old did not."
GO-BID AUCTIONS PARKING LOT for $11.5M on 11 Jan check the following link....
http://webcache.googleusercontent.com/search?q=cache:g0DzWlmeThAJ:mddailyrecord.com/maryland-business/+%22goindustry+dove+bid&cd=23&hl=en&ct=clnk&gl=ph&client=firefox-a
Interim Results
We are pleased to announce our results for the six months ended 30 June 2010.
We have now achieved operating profitability, before other charges, over both of the last 6 month periods. Our first half 2010 performance is a significant turnaround from 2009.
Following the major restructuring in 2009, the resultant lower cost base has significantly improved margins. This, combined with an increase in Direct Profit, our key measure of revenue, increased of 7.9% to 13.8m (2009: 12.8m). Cost control remains a key focus for the Group, and we are therefore pleased to report that we successfully reduced our cost of sales in 2009, the benefits of which can be seen from improved Direct Profit margins during the first half of this year. This has enabled the Group to report an Adjusted Operating Profit* of 0.3m significantly reversing the Adjusted Operating Loss last year of 1.1m (2009: loss 1.1m). The conversion of the 4.5m of loan notes into equity, which took place in September 2009, has reduced the Group's finance cost from 0.6m to 0.2m. As a consequence, the Group reported Adjusted Profit before Tax* of 0.2m compared to last year's Adjusted Loss before Tax* of 1.6m.
We anticipate continuing improvement in the Group's performance in the second half of 2010.
http://www.go-dove.com/
New CEO appointed May 2009
Jack Reinelt (aged 53) has a strong track record of building revenue, profitability, and enterprise value in B2B businesses. He joins with 30 years of management and executive responsibility in the Information Technology industry, including software, internet, database and services companies.
Most recently, he was Managing Director and COO, EMEA at TeleAtlas, a global leader in providing digital data to the automotive, internet, consumer electronics, wireless and enterprise markets. Under his leadership over a four year period, this business grew revenues from 78million to 217million and EBITDA from 6million to 110million.
http://www.aimzine.co.uk/aimzine/1010/1010_A7/1010_A7.htm
Aimzine write up Oct 2010
GoIndustry DoveBid awarded Asset Appraiser of the Year 2010
GoIndustry DoveBid wins 'Supplier of the Year'
Broker snap: GoIndustry is recovery play.
Thu 23 Sep 2010
LONDON (SHARECAST) - The turnaround is continuing at the oddly named GOINDUSTRY-DOVEBID , the provider of asset management, auction and valuation services, but the market has yet to recognise the value of this strongly cash generative company, the house broker believes.
Interim results underline the progress that has been made in turning what was a loss making concern into a profitable and more focused business, said WH Ireland, which has just initiated coverage of the stock.
We believe the market opportunity to be significant with a revised company strategy leveraging GoIndustrys global strengths into the targeting of higher margin, corporate-led, business. Although the turnaround programme has yet to complete, and thus execution risk remains, we believe the company has the capability to generate significant levels of earnings and cash, said WH Ireland analyst Matthew Davis.
The broker rates the shares a buy and has a price target of 195p, based on a discounted cash flow valuation model.
WH Ireland thinks the company is set to make a maiden full year profit of around 0.44m after interim results that saw adjusted pre-tax profits of 0.2m.
Go Industries comes to AIM....potential listed here:
http://www.investegate.co.uk/Article.aspx?id=200512120730054596V
"Even as a market leader,
GoIndustry accounts for less than 0.2 per cent. of the estimated global used
industrial machinery and equipment market."
Operating in a fragmented market estimated by the Directors and Proposed
Directors to be worth more than $100 billion per annum
From S t o c k o p e d i a:
GoIndustry is now the dominant player; it is bigger than its next 7-8 competitors combined!FUNDAMENTALS
The Procter & Gamble Company (NYSE: PG) hosted its annual supplier awards event on Wednesday 4th November recognizing the company's top performing suppliers. GoIndustry DoveBid have been granted this award in recognition of the high standard of work carried out over several years. Out of 80,000 suppliers globally only 55 have been awarded this status.
Hardman research note:
http://www.hardmanandco.com/Research/GoIndustry_DoveBid_November_Final.pdf
Announcements of sales
6 months jul-dec 2009 = 111
6 months jan-jun 2010 = 191
6 months jul-dec 2010 = 264